SIEMENS Top Mount Refrigerator KD56NVI20M
NoFrost topfreezer with ChillerBox and CrisperBox: provides longer freshness for fruits, vegetables, meat and fish.
ChillerBox: cooler than the other cooling areas – keeps meat and fish fresh up to 2 times longer.
CrisperBox: fruits and vegetables stay fresh longer, thanks to humidity control.
IceTwister: easy to remove and fill – for lots of ice cubes.
EasyAccess Shelf: retractable glass shelf for convenient loading and unloading and a perfect view.
LED light: illuminates the refrigerator evenly without glare, lasts for the life of the appliance.
Stable temperature: superCooling.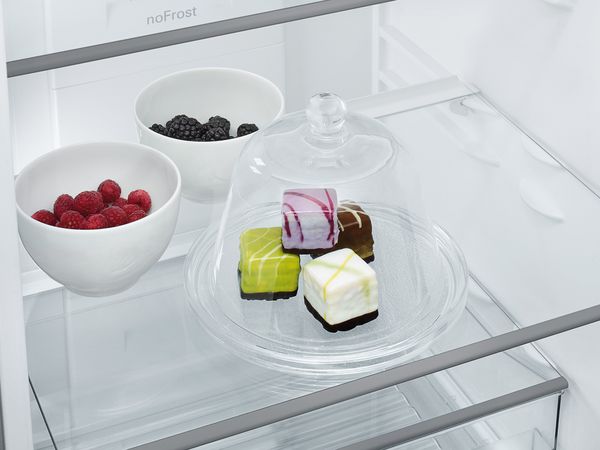 You can use the superCooling button to quickly reduce the temperature in the refrigerator to +2 °C. This prevents an undesirable rise in the temperature of your already chilled food whenever you add food that is not as cold.
No more defrosting: the noFrost technology.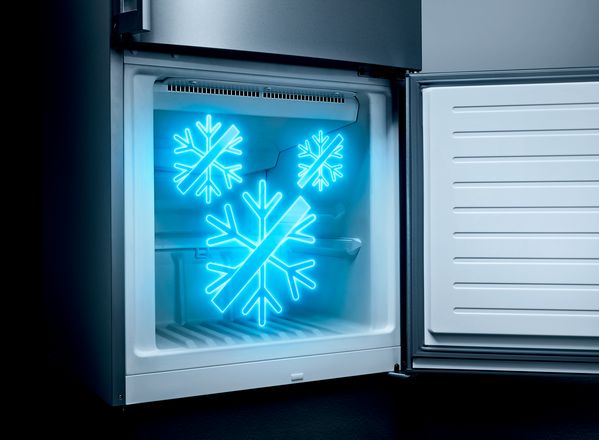 With noFrost, a ventilation system diverts the humidity from the freezer compartment. As a result, the air remains dry. This reliably prevents frost from forming on the inside of the appliance or on your food.
Ensures even cooling at all levels: the multiAirflow system.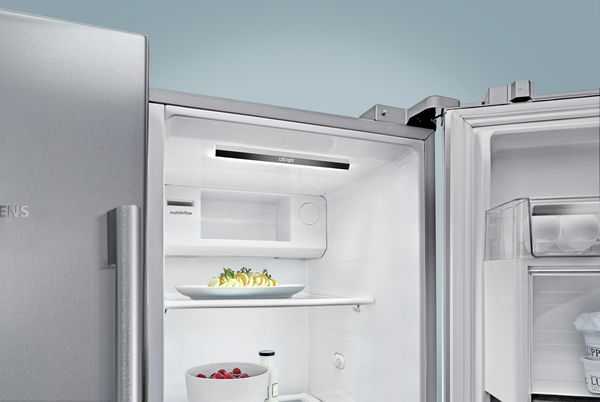 The multiAirflow system circulates the air evenly in the refrigerator compartment for constant temperatures. Foods recently placed inside are cooled faster. And the fresh food quality is preserved better.
Clean less: antiFingerprint.
The high-quality stainless steel surfaces of the refrigerator doors are finished with a special coating: The antiFingerprint coating puts an end to bothersome fingerprints on the stainless steel.
Fridge Section
Capacity refrigeration zone:383 litres
Multi Airflow-System
1 vege.cont.w.int.humi.control with humidity control – keeps fruit and vegetables fresh!
Chiller – keeps fish and meat up to 2 x longer fresh
4 safety glass shelves of which 2 are height adjustable
4 large door shelves
Freezer Section
Freezer capacity: 124 litres
Freezing capacity: 9 kg in 24 hours
Freezer LED electronic control, Fridge manually adjustable
Storage time in power failure: 15 Hours
Quick Freezer
Easy twist ice box, Easy twist ice box
1 plastic shelf
Freezing calendar