SIEMENS Side By Side Refrigerator KA58NA70NE
iQ500 side by side fridge freezer with innovative noFrost technology for no more defrosting, plus automatic icemaker.
Stable temperature: superCooling.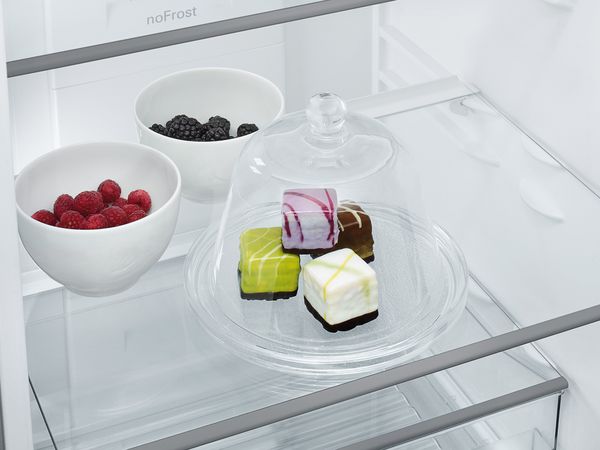 You can use the superCooling button to quickly reduce the temperature in the refrigerator to +2 °C. This prevents an undesirable rise in the temperature of your already chilled food whenever you add food that is not as cold.
No more defrosting: the noFrost technology.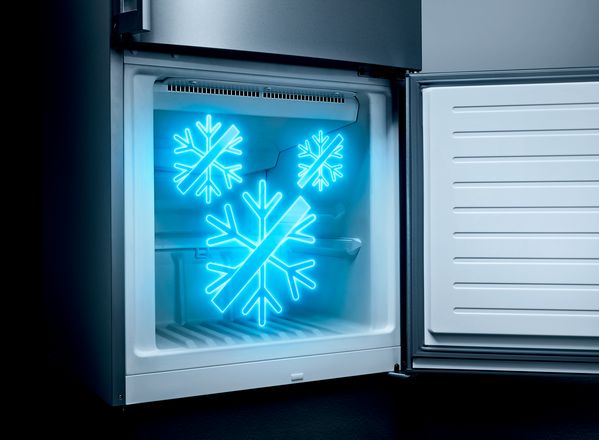 With noFrost, a ventilation system diverts the humidity from the freezer compartment. As a result, the air remains dry. This reliably prevents frost from forming on the inside of the appliance or on your food.
Ensures even cooling at all levels: the multiAirflow system.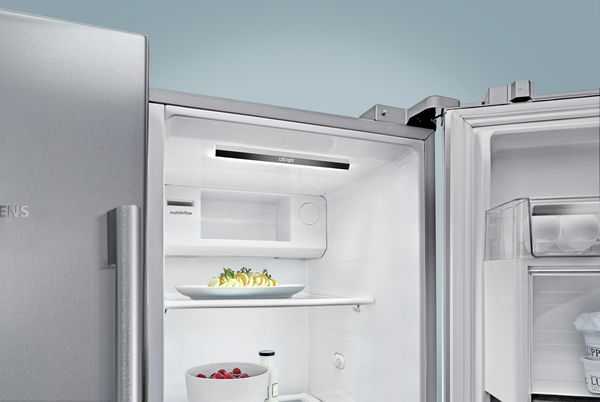 The multiAirflow system circulates the air evenly in the refrigerator compartment for constant temperatures. Foods recently placed inside are cooled faster. And the fresh food quality is preserved better.
Clean less: antiFingerprint.
The high-quality stainless steel surfaces of the refrigerator doors are finished with a special coating: The antiFingerprint coating puts an end to bothersome fingerprints on the stainless steel.
General Specification
Inox-easyclean
Door open warning tone for fridge and freezer section
Separate digital electronic temperature control for fridge and freezer section; Display control for temperature, water filter and key on the door
Illuminated water and ice / crushed ice dispenser
Fridge Section
Fridge section capacity: 377 litres
3 safety glass shelves of , incl. one extendable shelf
Active cooling via integrated fan
Multi Airflow-System
Box for meat or dried herbs
Dairy compartment
2×25 Watt 2×25 Watt
Freezer Section
Freezer capacity: 227 litres
Freezing capacity: 10 kg in 24 hours
3 plastic shelf
2 transparent freezer drawers
4 Door bin
Automatic ice cube maker, Automatic ice cube maker
Freezer light
Technical Information
Storage time in power failure: 5 Hours
Dimensions: H 180 cm x L 90 cm x D 67.45 cm
Climate Class SN-T
Connection load: 300 W
Rated Voltage 220 – 240 V
7.0 m food grade hose with connecting nut
Height adjustable front feet, roles in the back