SIEMENS iQ300 Free Standing Freezer GS36NVW30G
iQ 300 freezer in the very efficient EEC A++, plus noFrost technology for no more defrosting.
noFrost technology prevents icing and frosting so you never have to defrost again.
An A++ cooling appliance works very efficiently.
Electronic temperature control: set the target temperature clearly and easily.
All freezer drawers and glass shelves can be removed easily. varioZone lets you organize the space flexibly.
The bigBox offers plenty of space to store and stack large frozen items efficiently.
No more defrosting: the noFrost technology.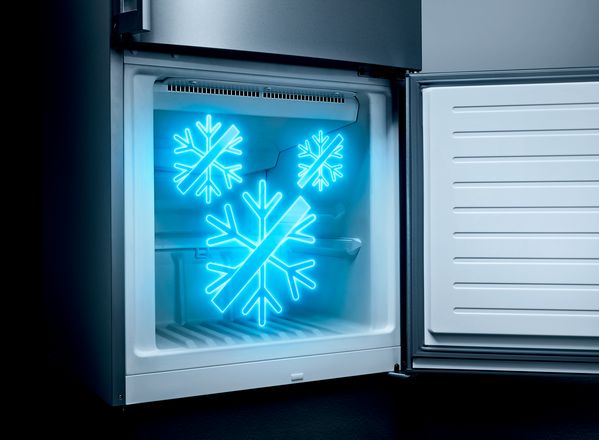 With noFrost, a ventilation system diverts the humidity from the freezer compartment. As a result, the air remains dry. This reliably prevents frost from forming on the inside of the appliance or on your food.
Ensures even cooling at all levels: the multiAirflow system.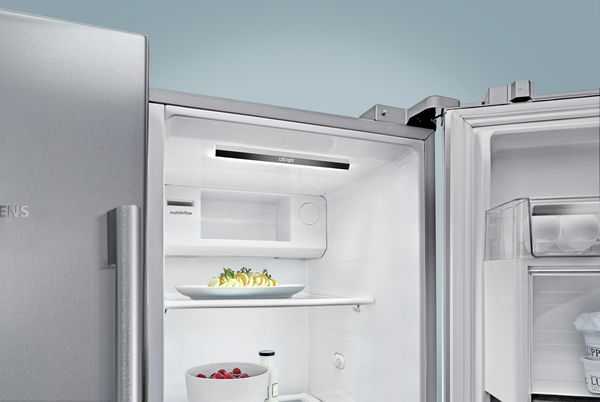 The multiAirflow system circulates the air evenly in the refrigerator compartment for constant temperatures. Foods recently placed inside are cooled faster. And the fresh food quality is preserved better.
Freezer Section
Freezer capacity: 255 litres
Freezing capacity: 20 kg in 24 hours
Multi Airflow-System
Storage time in power failure: 19 Hours
2 compartments with glass shelves and transparent hinge
2 – extra space for extra large frozen food!
Ice cube tray – easy refilling and always fresh ice!
Safety glass
5 transparent freezer drawers, incl.2
Freezing calendar
Technical Information
Airborne acoustical noise emissions: 42 dB dB(A) re 1 pW
Dimensions: H 186 cm x L 60 cm x D 65 cm
Climate Class SN-T