SIEMENS Free Standing With Freezer at Top KD43VVW20M
iQ 300 coolEfficiency bottom freezer with crisperBox to keep fruit and vegetables fresh longer, plus lowFrost technology for less defrosting.
Plenty of space for weekly shopping thanks to extra high capacity.
Fruit and vegetables stay fresh longer in the crisperBox thanks to the humidity slider.
Less frost formation and faster defrosting with lowFrost.
Freeze super large quantities super fast: superFreezing.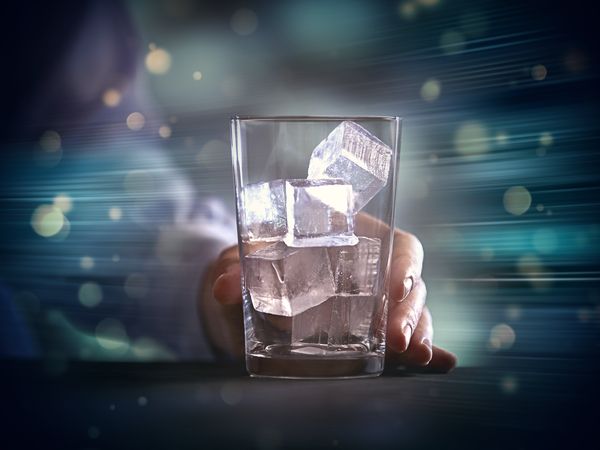 To prevent thawing of frozen foods when placing large quantities of new food in the freezer, simply activate the superFreezing button before going shopping. The appliance will then automatically cool down to a temperature as cold as –30 °C so that newly stored foods do not interrupt the freezing process.
Your fridge knows what your food needs: freshSense.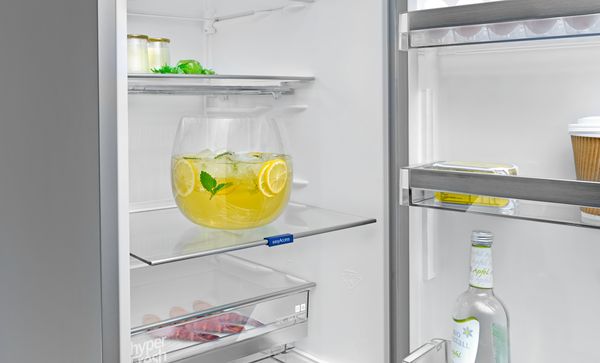 Even the slightest changes in temperature, like the sun shining on the fridge freezer, can affect the conditions inside the fridge – and thus the freshness of your food. To prevent this, freshSense measures the temperature on the inside and the outside of the fridge and knows when the surrounding conditions change. As soon as a change is registered, the control system immediately takes countermeasures to ensure your food stays fresh for as long as possible.
Design
Door White, side panels White
integrated vertical handle
LED interior light in fridge section
Fridge Section
Capacity refrigeration zone:277 litres
Active cooling via integrated fan
4 safety glass shelves of which 3 glass plates extendible
1 door shelf large, 3 door shelf small
Freezer Section
Freezer capacity: 87 litres
1 Glas shelf
Freezing capacity: 10 kg in 24 hours
Storage time in power failure: 30 Hours
Dimensions
Dimensions: H 176 cm x L 70 cm x D 65 cm
Performance and consumption
Energy Efficiency Class: No
Total capacity: 364 litres
Airborne acoustical noise emissions: 41 dB dB(A) re 1 pW