SIEMENS Free Standing With Freezer at Bottom KG57NVL20M
iQ 300 extra large bottom freezer with two vegetables compartments for lots of fresh vegetables, plus innovative noFrost for no more defrosting.
noFrost technology prevents icing and frosting so you never have to defrost again.
Plenty of space for weekly shopping thanks to extra high capacity.
The fruit and vegetables stay crispy in the 2 drawers with wavy bottom.
The superCooling button reduces the temperature for a set time, to quickly cool down fresh food items.
The superFreezing button reduces the temperature for a set time, to quickly freeze newly added food items.
Stable temperature: superCooling.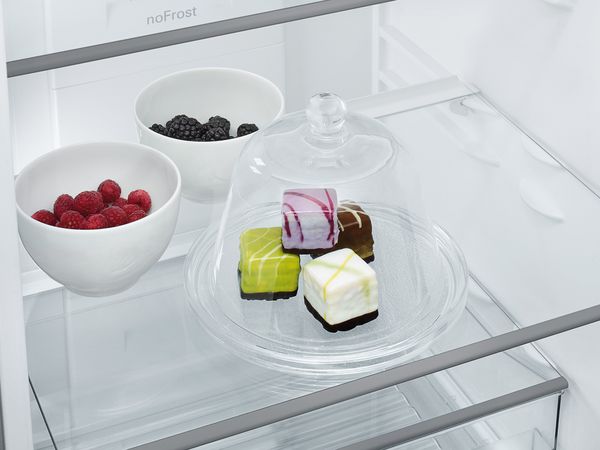 You can use the superCooling button to quickly reduce the temperature in the refrigerator to +2 °C. This prevents an undesirable rise in the temperature of your already chilled food whenever you add food that is not as cold.
No more defrosting: the noFrost technology.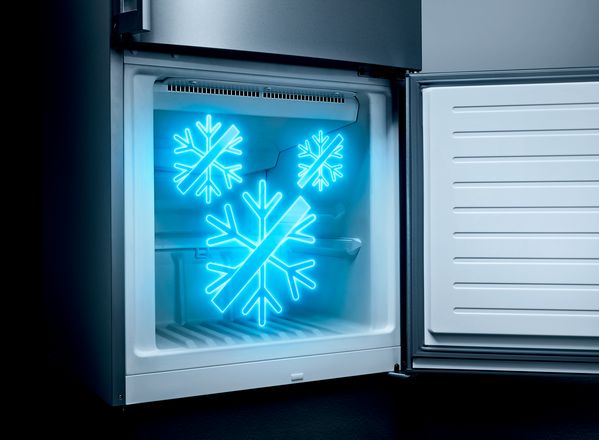 With noFrost, a ventilation system diverts the humidity from the freezer compartment. As a result, the air remains dry. This reliably prevents frost from forming on the inside of the appliance or on your food.
Your fridge knows what your food needs: freshSense.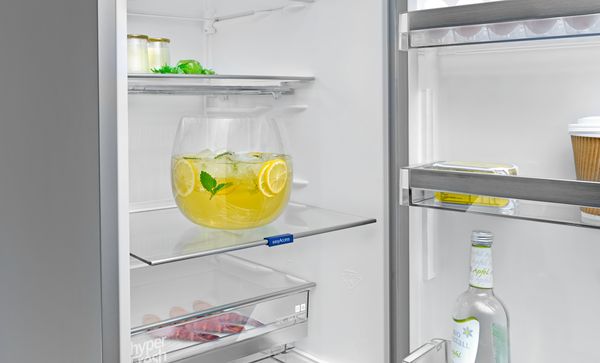 Even the slightest changes in temperature, like the sun shining on the fridge freezer, can affect the conditions inside the fridge – and thus the freshness of your food. To prevent this, freshSense measures the temperature on the inside and the outside of the fridge and knows when the surrounding conditions change. As soon as a change is registered, the control system immediately takes countermeasures to ensure your food stays fresh for as long as possible.
Fridge Section
Capacity refrigeration zone:385 litres
Multi Airflow-System
AirFreshFilter w. AntiBacteria
4 safety glass shelves of which 3 are height adjustable