Roll over image to zoom in
Click to open expanded view
Philips Vacuum Cleaner FC9350/01
₨ 21349
Description:
Model No  FC9350/01
2 Year Official Warranty
Power:1800 W,
1.5 L
EPA 10 filter
Color: Black
Compare
Philips Vacuum Cleaner FC9350/01
Philips 1800W Vacuum Cleaner is Higher suction power with Power Cyclone 5
Philips 1800W Vacuum Cleaner Compact, yet powerful
1800 W
Power Cyclone 5
Allergy H13 filter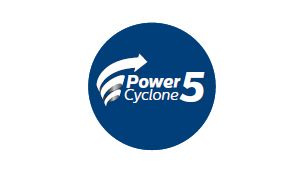 Power Cyclone 5 technology separates dust and air in one go
Power Cyclone 5 technology maximizes airflow and performance by separating dirt from air in one go. It delivers remarkable cleaning results through highly efficient
steps:
1) Air enters fast into the Power Cyclone thanks to the air inlet design.
2) The curved air pass quickly accelerates the air in the cyclonic chamber to separate the dust from the air.
3) The optimized exit blades separate dirt from the cyclone and into the dust bucket.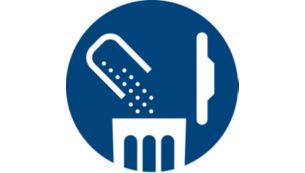 Advanced dust container design for hygienic emptying
The dust container is carefully designed to dispose collected dirt without creating a dust cloud. It is one-hand operated and thanks to its unique shape and smooth surface, you can easily control the emptying of the dust container.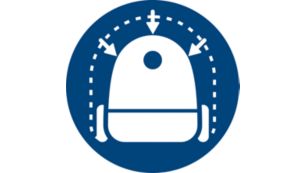 Light weight and compact, giving you the freedom to move
You can easily carry and roll the vacuum cleaner around when cleaning thanks to its light weight and small size.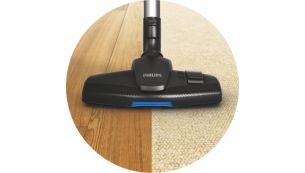 New Multi Clean nozzle for thorough cleaning on all floors
The new Multi Clean nozzle delivers a thorough cleaning on all types of floors. The nozzle is designed to seal closely to the floor to ensure a good pick-up of even the fine dust.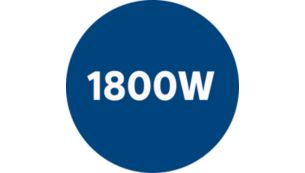 1800 W motor for strong suction power
1800 W motor generates strong suction power for excellent cleaning results.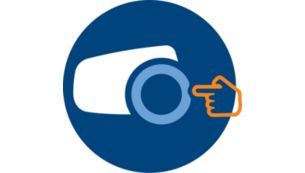 Large wheels for smooth motion control
The large rear wheels enable smooth motion control.