Philips Kitchen Machine HR7920/90
Philips Avance Collection Kitchen Machine 3 pizzas in 3 minutes
Powerful 300W motor, planetary mixing action
This Philips Kitchen Machine is the next evolution of our heritage in mixing appliances. With an elegant design that fits your modern kitchen and robust 300W motor that makes easy work of heavy mixing needs.
Power: 300W
4 L Metal bowl
3 beaters
Variable speed
Color: Black
Speeds Multiple
3 bowl tools for kneading, mixing and whipping
Philips kitchen Machine have 3 metal bowl tools for kneading, mixing, whipping all kinds of ingredients.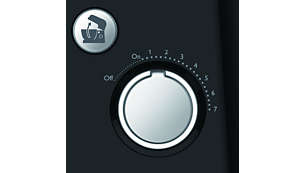 Multiple speeds for maximum control
Philips(HR7920/90)kitchen Machine have Slow speed for smooth kneading, high speed for efficient whisking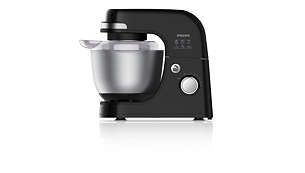 Pouring shield to prevent splashing
Pouring shield to prevent ingredients from splashing out of the bowl.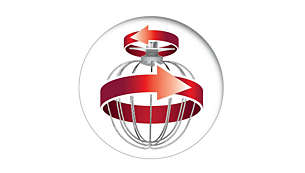 Planetary mixing action
Planetary mixing action for the most airy result.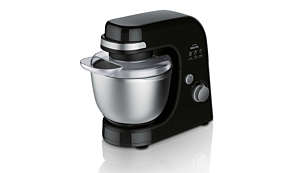 Large 4L bowl capacity
Large 4L bowl for up to 750gms of flour.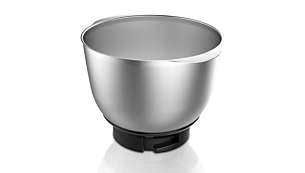 Durable metal bowl
Durable 4L metal bowl.
Benefit: Powerful 300W motor for a smooth result.