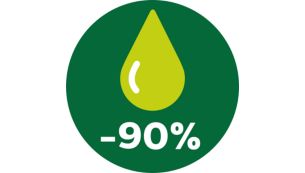 Fry with little or no added oil
The Airfryer uses hot air to cook your favorite foods with little or no added oil, so you can fry with up to 90% less fat*. Enjoy great-tasting, crispy results like deep fried, with the least amount of fat.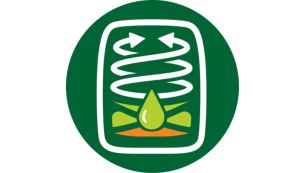 Twin TurboStar technology removes fat from foods
By combining a powerful heater and motor with our new Twin TurboStar technology, the hot air in the Airfryer swirls like a powerful tornado – throughout the entire cooking basket. Designed to extract more fat from your food and capture it all in the fat reducer for easy disposal. Philips Airfryer with Twin TurboStar technology also saves you and your home from the smell of fried oil compared to a regular fryer.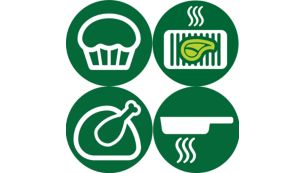 Fry, bake, grill and roast your favorite foods at home
The Airfryer XXL handles much more than just frying. Grill, bake and even roast your favorite foods for quick, delicious family meals. Our Philips Airfryer app is full of tips, tutorials and easy-to-follow recipes.